What Makes Cal-Waste & Recycling Stand Out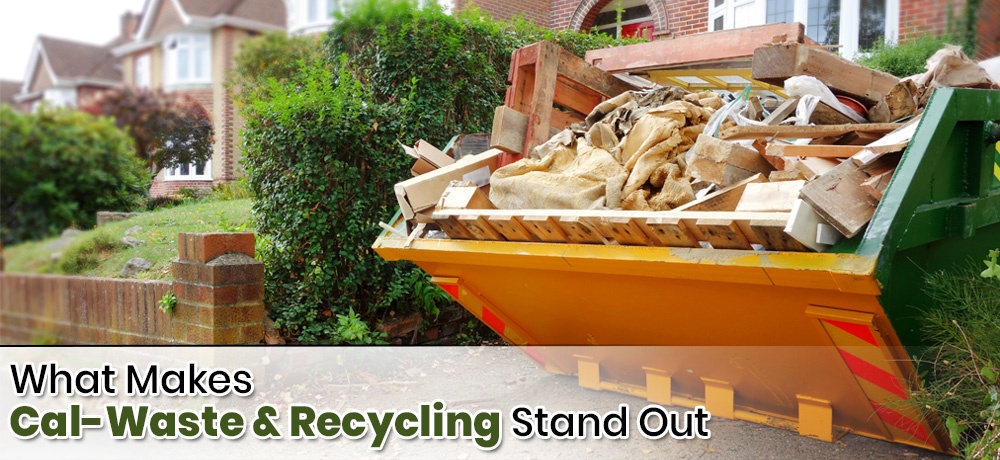 Thanks for stopping by our blog. If you're looking for more information about Cal-Waste & Recycling, you've come to the right place.
About Cal-Waste & Recycling
We are a family-owned dumpster rental company that happily rents dumpsters and garbage bins in the Calgary area. We started operations in 2013, with a truck, eight dumpsters, and a single ad on Kijiji.
Seven years later, we have 2 trucks and a fleet of bins to rent out. We have everything from dirt and concrete dumpsters, all the way up to 20-yard construction bins.
We service single-family builders, multi-family developers, and residential customers. So, whether a new house is getting built, or a kitchen remodeled, we get rid of the debris efficiently. Our effective service means that our team is kept busy all year round in Calgary and the surrounding areas.
The Cal-Waste & Recycling Difference
One aspect that makes us second to none is that we've made renting bins affordable. Our online ordering and invoicing payment system make for a seamless process, so disposing of garbage has never been easier.
What also sets us apart from the rest of our competitors is that we render friendly customer service and have built a reputation for being reliable. Our accountability has created over four thousand satisfied customers through referrals.
Growing the company through word of mouth has been our most significant achievement, and while we have witnessed other companies close, our owner's combined expertise of over forty years has kept us lean and successful.
Our dream for the future is to open a recycling depot, as we're passionate about caring for our planet. Currently, nothing is sent to the city landfills, and all materials go into a private recycle depot.
We also believe in giving back to society, and as part of that belief, we donate all household goods, such as furniture and dishes to Goodwill and the Women In Need Society. We advertise bicycles found in bins and give them away for free to people who need bikes.
We also sponsor minor league hockey and have our logo displayed on the jerseys of The Calgary Spartans. (Who BTW, are fantastic little hockey players).
To learn more about all that we do at Cal-Waste & Recycling, please click here. If you have any questions about how we can help you, we'd love to hear from you. Please contact us here.
---
---